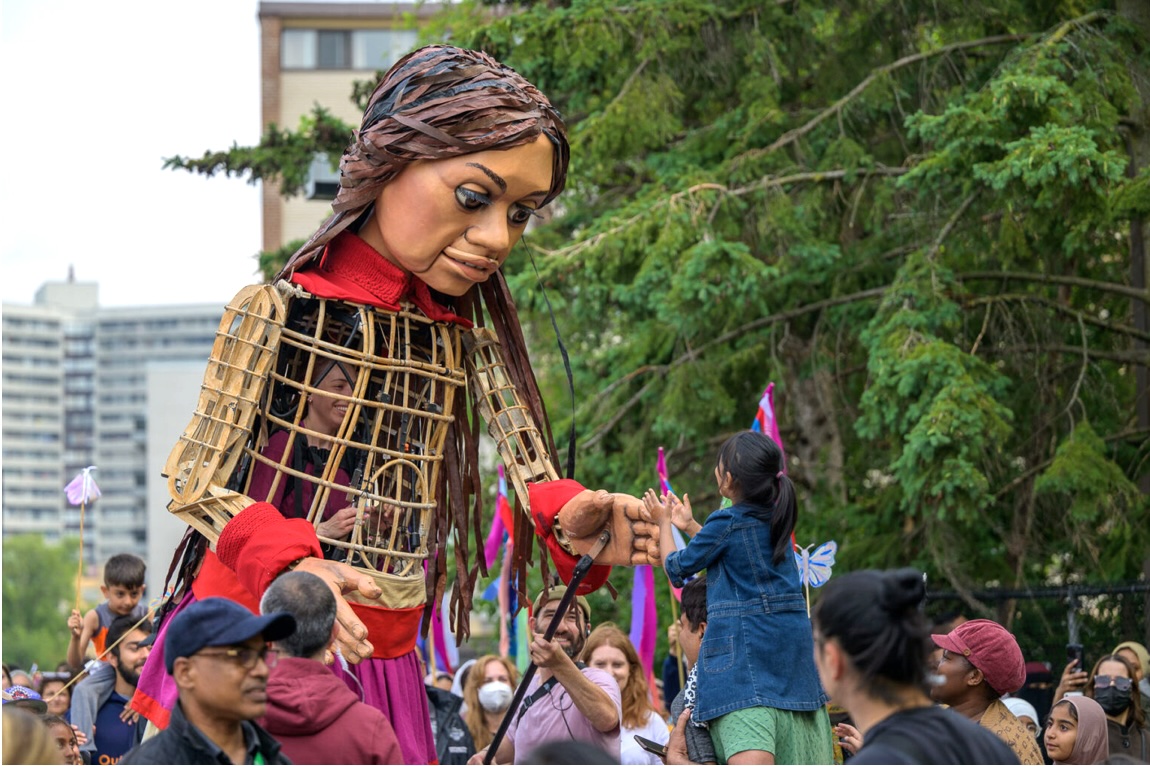 Her name is Little Amal. But she's 12 feet high, standing tall as a symbol of the courage and hope of refugees and other migrants around the world. Amal is a puppet designed to look like a 10-year-old girl who is a refugee from Syria.
Little Amal is scheduled to visit Burnett Bayland Park, in the Gulfton Area Management District, at 3:30 p.m. on Thursday, Oct. 19, for an enchanting free event.
The public is invited to walk with her at the park as part of her Walk Across America, which is funded by several non-profit groups.
Young local soccer players, dancers and skateboarders have already been recruited to escort Amal into the park and watch as she participates in a symbolic soccer game with the Amaanah Lions and SER-Niños Middle School Eagles. The performance will end with a concert of international music and a mixing with community leaders.
Local partners and supporters for the event include:
Amaanah Refugee Services, Amaanah Lions, BakerRipley, Connect Community, Culture of Health – Advancing Together (CHAT), Developing Today's Potential Foundation (DTP), Houston Public Library, Madres Del Parque, MECA (Multicultural Education and Counseling through the Arts), PAIR (Partnership for the Advancement and Immersion of Refugees, SER-Niños Middle School – Eagles, St. Luke's United Methodist Church – Gethsemane, The Alta Arts, The Alliance, Asia Society Texas Center, Catholic Charities of the Archdiocese of Galveston-Houston, CRECEN, Houston Coalition Against Hate (HCAH), Institute for Global Engagement, Gulfton Super Neighborhood Council #27, YMCA International Services, the City of Houston through the Mayor's Office of Cultural Affairs and the Houston Arts Alliance, the Texas Commission on the Arts, the Brown Foundation, Inc., Cullen Trust for the Performing Arts, Houston Endowment, and Ruth Foundation for the Arts.