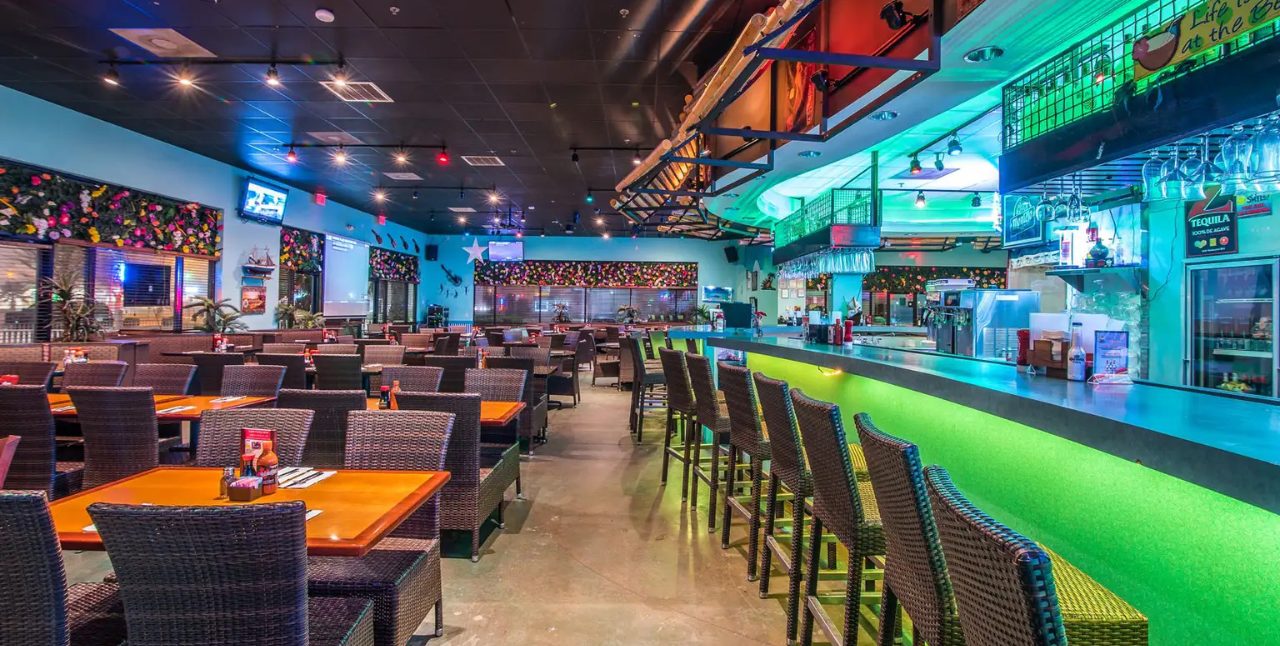 Fusion food and exotic sushi are usually the realms of high-end, hip restaurants. But in Houston, you can find such a cuisine meld in the Gulfton District without the fuss and exorbitant price tags.
The unassuming exterior of El Pacífico Seafood Restaurant at the Plaza at Bellaire (5800 Bellaire Blvd.) hardly calls the attention of passersby. But signs on its façade signal to the curious that this isn't a regular eatery.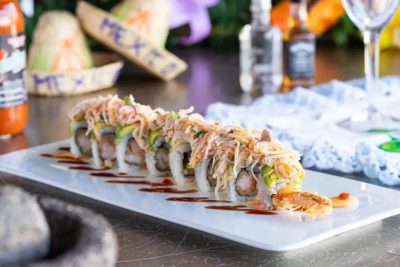 "Sushi Latino," says one of the signs in bold red and yellow letters on the exterior wall facing Bellaire Blvd. And over the front door, El Pacífico's name is flanked with a Japanese symbol.
Pacífico was established in 2009 by John Chang, a businessman and restaurateur of Chinese origin who also owns the Miyako franchise of Japanese restaurants in Houston.
Restaurant manager Oscar Aguilera, born in El Salvador, said El Pacífico's concept and history are like a little melting pot. He characterized the restaurant as "a Latino experience with a twist" and "our signature is offering plates that mix Latino and Asian cultures, predominantly Japanese."
The sushi rolls menu features 14 plates with catchy names and generous servings.
"El Masoquista," or The Masochist, dares customers to try a super-hot and delicious plate containing a spicy salmon and crab tempura roll topped with hot sauces, mayo and eel sauces.
Competing in the fiery taste category is the "Hot Mama Roll." It's a shrimp tempura and avocado roll topped with spicy tuna, fried red onions, and jalapeno, drizzled with jalapeno and mayo dressings.
"We know what our clients like, and many of them love spicy food," said Aguilera.
He added that the menu is designed in general to please familiar Latino tastes, although he noted that they have patrons from different backgrounds.
"Our Chorizo Crawfish roll is one of the most popular because many people from Mexico and other (Hispanic) countries love chorizo," he said.
Aguilera explained the plate doesn't include chorizo. But the crawfish is cooked with ingredients and methods that resemble the taste of the popular Hispanic sausage.
Following the same principle of fusing gastronomical cultures but catering to Latino tastes at the core, the manager highlighted that most of the sushi rolls on the menu feature cooked, rather than raw, seafood.
"We find that many Latinos in our area are not very adapted to crude seafood," he said.
Much of the Gulfton population comes from Central American countries where the national plates are fully cooked. However, close-to-raw food is extensive in South American cultures such as the Peruvian, with its internationally acclaimed ceviche.
Experts consider ceviche a food that is cooked by acidic juices, typically lime or other citruses, used in its marination. El Pacífico has a menu of seven variations, from traditional to more experimental such as the Mexican-inspired Ceviche Chipotle.
The Ceviche Ají Peruano is also an innovative take. Instead of the light white "Leche de Tigre" (Tiger Milk) marinade that characterizes the traditional Peruvian recipe, El Pacífico bathes the fish with a creamy sauce made from Peruvian yellow chili pepper. The result lifts the product's tingling and chilling sensation.
The menu has other culture combinations. Some examples are the Italiano Cajun dinner plate, Creamy Seafood Noodles, or shrimp fried rice. Highly recommended is the Salvadoran Mariscada seafood soup made with shrimps, fish, octopus, and mussels) but with El Pacífico's signature: Instead of the Salvadoran cream frequently added to the soup, this one comes with coconut cream, a prominent ingredient in Asian gastronomies. The mixture slightly softens the seafood flavor with a sweet accent.
"We have a little of everything, and Tex-Mex and Mexican couldn't be missed. Fajitas, enchiladas, burritos… everything!" said Aguilera.
And "everything" also includes music. The venue becomes a "fiesta" on Friday and Saturday nights with people dancing to the beats of a DJ on the venue's stage. And the entertainment turns into karaoke nights on Sundays.
After years of successful business with its Latino fusion concept, El Pacífico has just opened a second restaurant at 3302 Shaver St. in Pasadena, another heavily Hispanic populated area of Houston.
El Pacífico Seafood Restaurant
5800 Bellaire Blvd, Suite 2-103
Houston, TX 77081.
713.218.0700
https://www.elpacificosushi.com 
— By Olivia P. Tallet