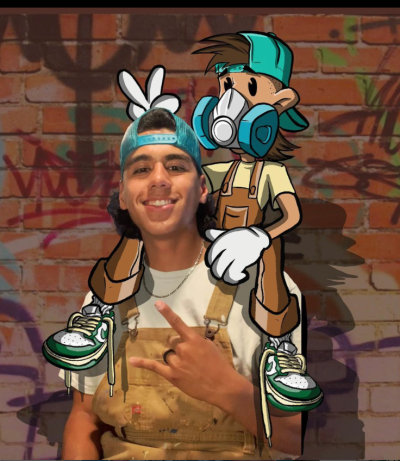 Neighborhood beautification is one of the many core missions of the Gulfton Area Management District.
And so, through UpArtStudio, the folks who brought those mini-murals on traffic signal boxes throughout Houston, the District funded local muralist Floyd Mendoza's creation of a three-story mural at Alora Apartments, 5500 El Camino Del Rey St., facing Westpark Drive.
Reflecting the diversity of cultures in the District, Mendoza's mural portrays tulips, white ginger lily, calla lily, dahlia and yucca flowers.
Seen with Mendoza is his cartoonish companion, "Mr. Nobody."
''I've always wanted a character that represents myself in many ways,"he says. "For a portion of my life, I always felt like I was missing something, but since I began pursuing art I found out a lot about myself and have found my purpose."