After undergoing open heart surgery in 2003, Jessica Zamer quickly learned the importance of body conditioning. When she discovered Pilates, and learned how to breathe and move according to its principles, the result was "life changing."
"After incorporating Pilates principles (into) my training I began to notice a huge difference in my performance," she said.
Today, Zamer is STOTT Pilates certified in various forms of the practice and is the owner of Trek House studio in the Gulfton Area Management District.
She said she picked Gulfton for her small business because it is quiet and easily accessible to other neighborhoods like Bellaire and River Oaks.
She grew up in the area and said she always thought of Gulfton as a "hidden gem."
The studio is located in a rather generic-looking business center with "Trek House Parking" signs, placed among in bushes the parking lot, providing a rare clue.
"(The) location is a little tucked away, but the studio is a great space that
has a modern and clean feel," Zamer said.
She's right.
On a rainy Sunday morning before a "Restore and Recovery" class, the instructor —Allee Curry — greeted students with a smile and the soothing scents of candles placed around the studio (and also for sale at the front desk).
The studio itself is sleek yet welcoming. Dim lighting and soothing music added to the ambiance, allowing for a truly restorative practice to end the weekend and get ready for a busy week ahead.
Zamer established her business in 2016, first in her living room with just one piece of exercise equipment called a reformer.
"Initially, I was curious how many people would really come to my house to do Pilates, and I was truly honored that so many followed me to my home in Meyerland," she explained. "Before I knew it, we
outgrew the whole room."
Now she can accommodate more clients at the Gulfton space but also retain the intimate feeling she loved when having clients at her home.
"The pressure and intimidation of larger gyms is something our clients do not have to worry about," Zamer said. "Building a relationship with my clients and understanding what they want to achieve is the key to our brand as a smaller studio."
While group Pilates classes are the main focus at Trek House, the studio also offers yoga and private classes. The studio also has partnered with another business, Bronzed Bunz, which offers spray tanning services on site.
The main goal of the studio is to make fitness more personal.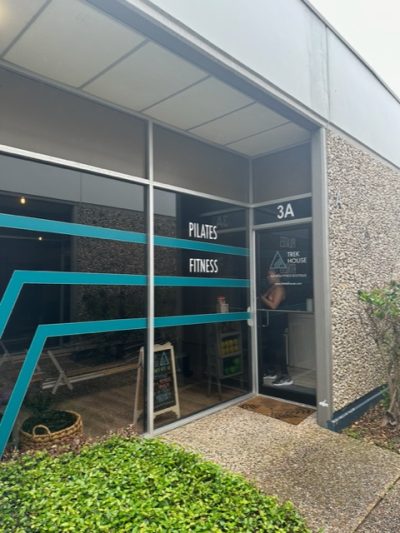 "We keep our class sizes small, so our instructors are able to give personalized directions and accommodations," Zamer said. "We offer both group and private options so you can always find a class or session to meet your needs."
Group class fees start at $40 per person or $85 for a "new client trial" set of three classes.
Trek House
5250 Gulfton Dr., Unit 3A
Houston, TX 77081
https://www.thetrekhouse.com
— By Dorothy Puch Lillig