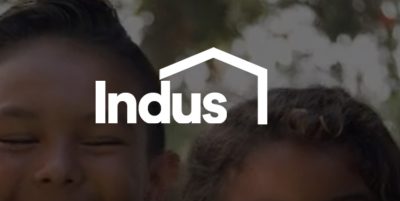 The Gulfton neighborhood has attracted newly arrived refugees and other immigrants from across the world.
Just ask the people who work for Indus Communities, which owns and manages apartment complexes in the area. The business was started by an immigrant from India.
The real estate company has expanded in the Gulfton Area Management District and other parts of Houston at a rapid clip over the last two decades.
"We cater to a broad array of people from different parts of the world, many of whom are new to America, and many (others) who have also been here for, you know, 10, 15, 20, even 30 years," said Kovid Gupta, a regional director with the company and a member of the District's board of directors.
A key attribute of the family-owned company, he said, is its family-first approach to running the business.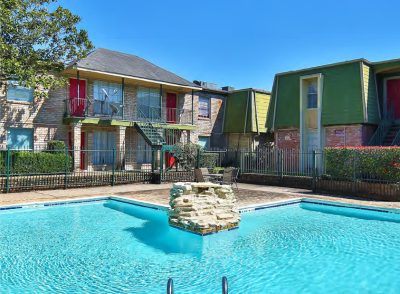 The company was started by CEO Ajay Gupta, who came to the U.S. in the 1980s. He starting out working in specialty electronics but by the early 2000s he switched to multi-family real estate.
With a family that included two kids to raise, he started in 2002 with the Victoria Park apartment community a few miles west of Gulfton. Leading to his current success, he learned about raising money from investors and dealing with banks.
"That pressure was there to succeed for his kids," said his daughter Avani Narang, who works with him after a stint in consulting and finance.
The company now has 37 properties (that contain more than 10,000 apartment units), eight of them in the Gulfton District, and about 300 employees, some of whom are Indus apartment residents.
Bringing their apartment complexes into the 21st Century meant expanding on the service aspect of their business at a time when people are looking to build roots in the Houston area. Indus has a "value proposition" for prospective tenants who come to live in Indus locations in various stages of life, from young families to single senior citizens:
"We want people to feel like, it's not just paying the rent monthly and having a roof over your head. But it's also home, where you can build a community, where you can grow and enrich yourself," Kovid Gupta said.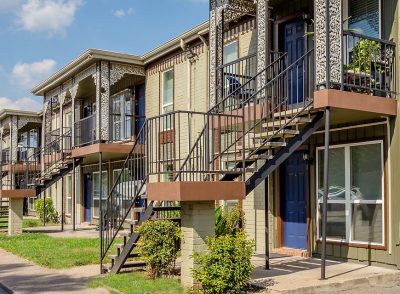 Indus' business model includes making improvements for new arrivals to Houston. Sometimes the approach starts with getting good lighting for the apartment complexes and becoming Blue Star Multi-Housing- certified by the Houston Police Department. The program includes safety measures such as providing crime prevention classes to apartment managers.
"He always wanted to make sure that people could live in the same quality of apartment they see everywhere," Narang said of her father. "So it was really important for us to take neglected communities — we haven't really done new construction, per se — and turn it around, and also kind of revitalize the neighborhood it was in as well."
"In the first two years of when we buy these properties or communities we (are) really focused on making them secure and making them safe you know, we put up cameras and big flood lights,
courtesy patrol and fencing. All that is done with the focus of encouraging more and more families to move in, building more and more spaces where people can feel safe letting their children play outside and things like that," Kovid Gupta said.
Another underlying goal, he said, is to retain residents who want to continue living at the properties after they "get on their feet" as newcomers.
The company helps residents meet some of their basic needs through its charitable arm, Indus Cares. Read more about it here.
The name of the company itself, hashed out during brainstorming sessions with Gupta and his group of investors, has roots in his own immigrant experience. It's a reference to the Indus River valley, which runs through portions of Gupta's native India and harkens to the influential civilization that formed there centuries ago.
— by C.H. Smith